CREAL #4 in the Top 100 Swiss Startup Ranking 2021!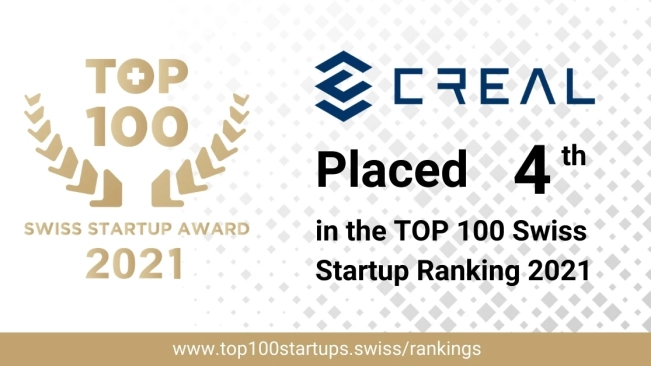 Wau, we made it! Being 4th in the most prestigious ranking of young startups in the most innovative country in the world, that is called responsibility. Challenge to make it on the podium next year accepted!
Biggest thanks and congrats to our dream team in Lausanne!
Thanks also to our investors and the whole community for the trust and support. Without you we wouldn't be there!
Amazing organisation of the event by Venturelab!
Check out: www.top100startups.swiss